ENGLISH TRAINING TO HELP YOU
BECOME YOUR BEST
GET BETTER RESULTS ▪ IN LESS TIME ▪ ENJOY THE JOURNEY
ENGLISH TRAINING TO HELP YOU
BECOME YOUR BEST
GET BETTER RESULTS ▪ IN LESS TIME ▪ ENJOY THE JOURNEY
What people are saying about English Today
It has been a great pleasure providing the 34 Executive Directors of PT Bank Mandiri (Persero) Tbk with our Corporate Climbers program. We hope to continue this training in the forthcoming year. Business English Corporate Climbers focus on specific areas of interests relevant to the corporate needs. Our trainers have extensive experience in the industry and have made significant improvement in the language ability of our students.
Samuel Cristopher
Bank Mandiri

Thank you, Zalora Indonesia, for trusting English Today and for letting our trainers (Mr. Mark, Mr. Yudi, Ms. Faith, and Ms.Sri) deliver high-quality Business English materials, namely English for Presentations, English for E-mail Writing, and English for Report Writing. Our objective is to be a trusted partner in enhancing the professional and English skills of employees.
.
Reka Pratama
Zalora Indonesia

Puri of English Today has successfully held an engaging Business English class at PT Asuransi Jiwa Manulife Indonesia. The classes were fun and informative, providing the students with the skills relevant to their daily professional lives. We hope our students carry the lessons when entering more into the business world.

.
BECOME
WHO YOU WERE BORN TO BE!
GET BETTER RESULTS
IN LESS TIME
HOW DO WE GET BETTER RESULTS IN LESS TIME?
Benefit from more talking time and build your confidence quickly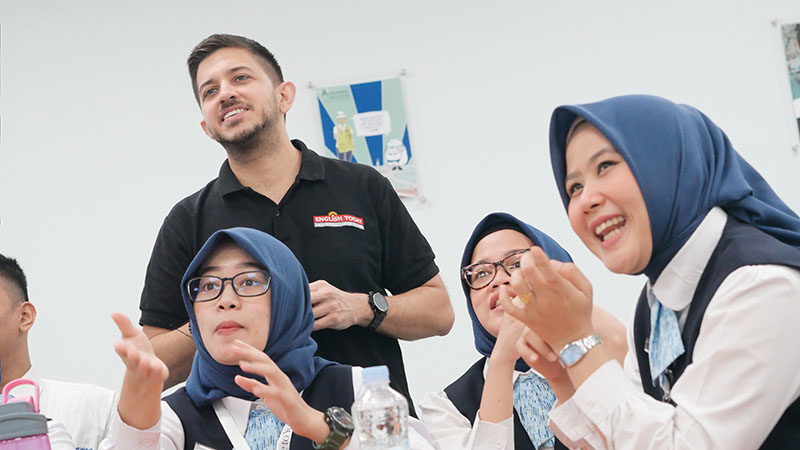 Focused English = Your Choice   
General English
Business English
English For Specific Purposes
Fully Customizable
Lessons Designed to
Satisfy Your Objectives
Reverse 80 / 20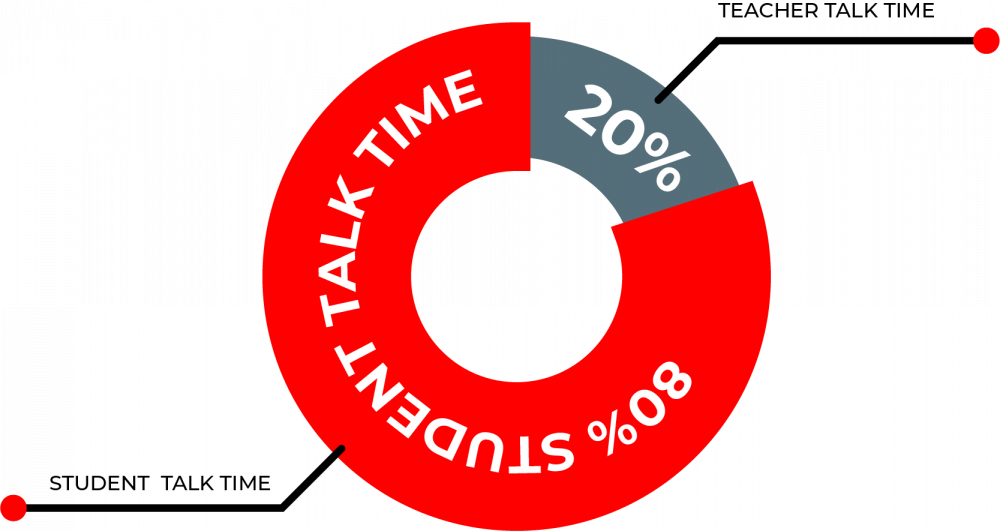 Direct Your Own Learning
Maximize Your Speaking Time
Interact With Other Learners